WHAT MAKES US UNIQUE?
We believe in providing the highest quality of education in preparing the students for competitive examinations and are committed to making the learning process fundamentally strong and enjoyable for the aspirants by using innovative teaching methods.
We provide technology-based solutions for educational institutions such as Smart classes, Web development, Student information system, Education content development, E-Learning and Online testing platform.
We offer more than what we promise- We not only prepare the students for JEE Mains and NEET, but also for the school curriculum.
We provide online classes only with the help of highly reliable ex-IITans, Doctorates and specialists from the Medical field who teach textbook knowledge and intersperse it with their valuable corporate and hands-on experience.
Our classes being live and interactive, our students can clarify their doubts with the teaching faculty dynamically, on-the-spot.
All the classes are recorded and given to the schools so that they can refer to it any time they want to.
Day wise planning starts from 7 a.m. and goes up to 9:30 p.m. ensuring that the class timings are as per the convenience of the school.
Furthermore, every topic is augmented with quiz and assignments that will take care of their reinforcement and revision.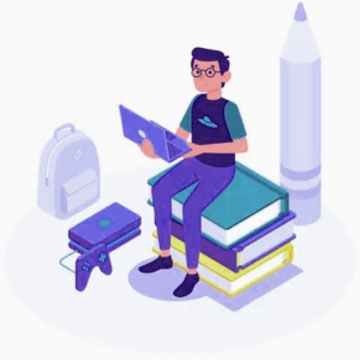 Please note: - Schools require an internet connection (512 KBPS Minimum), a speaker system, a cordless mic and an interactive board.
OUR HALLMARKS:
24*7 Doubts Solving
Online Test & analysis
Online live Classes
Day wise planner
Online assignments
Recorded Lectures
WE ARE SINGLE-MINDEDLY DRIVEN BY OUR MISSION AND VISION:
Our Vision: -
To empower students to achieve their academic objectives with confidence and provide education through innovative learning systems, thereby providing a good experience at all touch points.
Our Mission: -
Provide quality education to India's aspiring youngsters
Train over 2 lakh students every year and enable them to face the modern-day challenge by March 2022
To be amongst the top three choices of students for coaching to prepare for engineering and medical competitive exams in India.